Heyup Tryout Program Is Around The Corner
Heyup Tryout program will be launched in mid-february, 2022. Let me introduce our first tryout product in the program, the Oladance Wearable Stereo($179 value)! We are looking forward to hearing your feedback and reviews.
The Oladance Wearable Stereo earbuds are a radically different and totally new design from traditional earbuds. And it has been a huge success on Kickstarter, which earned the support of 3,632 backers on Kickstarter. 
Unique Selling Points: 
Patented Open-Ear Design|Comfortable Fit|Reduce Hearing Loss|16.2mm Dynamic Drivers|Nothing In Your Ears| Up to 16 Hours Per Charge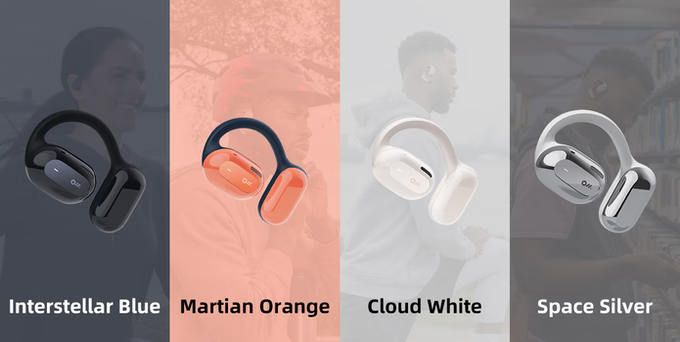 Feel the music, not your earbuds.
This is the promise of the Oladance Wearable Stereos, the comfort-focused earbuds that deliver high-quality sound without ever going inside your ear.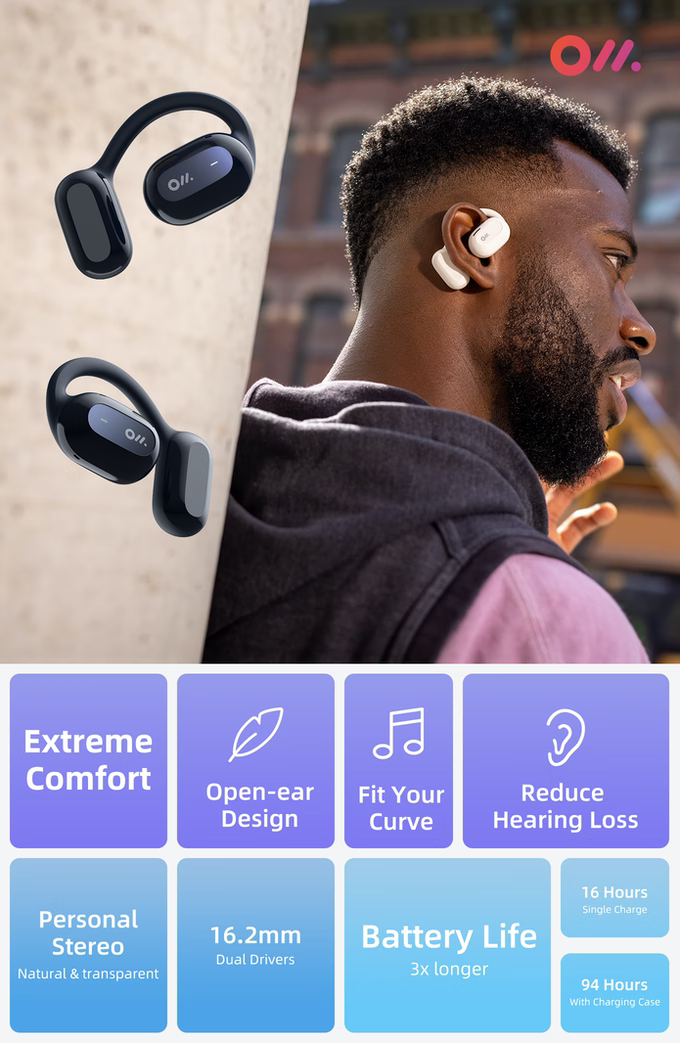 Unlike traditional earbuds, Oladance features a completely Open-Ear design that rests gently and securely over the top of your ear. There are no tips, so they'll never go into your ear. That's how they deliver superior sound in a natural, comfortable way. 
Great sound shouldn't have to hurt
While many brands race to improve the noise-canceling and premium sound quality, designers have forgotten the most important part of any wearable technology - comfort & health.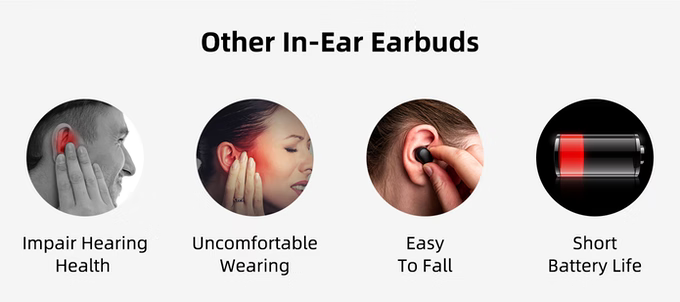 Powerful sound & Crystal-clear calls
Oladance open wearable stereo enriches your listening experience with a unique virtual bass technology, which recreates the soundscape with a precise dimensional performance by dual 16.2mm drivers. It allows you to make crystal clear calls with a 4 mics beam-forming system (2 earbuds), designed to focus only on your voice and cancel the wind noise or other noise around.
Stable fit & Oops resistance
Oladance wearable stereo is really shine headphones for workout, it's designed to follow your ear's natural curve and tested for a stable fit. It may be your best option as some occasion doesn't allow you to wear anything on your ears. It's always there, no matter rain or shine. An industrial grade thermoplastic exterior provides strength and durability, while specially designed acoustic mesh in the ports helps keep out water and debris.
Control your listening and the moment
With a high-quality touch panel glass, Oladance wearable stereo allows you to manage common functions for music and calls, play or pause your music, skip tracks, adjust the volume, and take or end calls. Your phone remains in your pocket, and you remain in the moment on the go - with a simple tap, press, or swipe.
Are you interested in trying out this latest, high-end earbuds? Remember to sign up to our Forum and become a Member first to apply for it for free. No money down, free shipping. Besides, you can also leave a comment on the post, and then we will send you a notification when the program begins.