Looking For What To Watch For Valentine's Day?
Do you have your Valentine's Day all planned out? Are you maybe wondering what movies to watch for the day with your significant other? You're not alone, we've been thinking about it as well. We've put our heads together and came up with a shortlist of movies that each of us are planning to watch. This isn't a definitive list by no means and it is totally based on our own tastes, so take the following list with a grain of salt if you like. You can even share on our Forum or Discord your own list of what you would watch for Valentine's Day, we'd honestly love to see, cause more movies are always better. 
The Notebook
The Notebook, it's a classic now and if you haven't seen it, then you've probably heard of it, and if you haven't seen then this Valentine's Day is a perfect opportunity to see it. So grab your loved one, a drink maybe, and sit down for an emotional story of two star-struck lovers in the 1940s. A story of two lovers that struggle through years proceeding World War 2, illness, family disapproval, and more. 
Pride And Prejudice
In the late 18th century England it is the main goal of the Bennet family that their daughters are to marry wealthy men to secure a stable and happy future. Unfortunately for them, their daughter Elizabeth has her opinions on the matter. Full of fire and wit, she is a joy to watch and the entertainment only grows when a suitor comes onto the scene. A suitor that she can't stand but also can't seem to live without. 
Valentine's Day
Can never go wrong watching the movie with the same name as the holiday right? In the case of the movie Valentine's Day, this is a hilarious rom-com classic that was almost like a who's who of the early 2010s. So sit back, get some popcorn with your favorite person in the world and be ready for some good laughs and some cheesy love stories.
Me Before You
Since Game of Thrones, we've absolutely loved Emilia Clarke and watching her with Sam Claflin in Me Before You is a true joy. Watching Emilia's character warm her way through the cold heart of Claflin's heart is a great experience and worth watching more than once.
Destination Wedding
Keanu Reaves and Winona Ryder are both the leftover friends invited to the same destination wedding. Totally apathetic to each other and really not enjoying the destination wedding, they have found themselves finding unexpected friendship in each other. But can they stop trading barbed words long enough for something to work out during their time at this destination wedding?
La La Land
Life in Hollywood isn't easy and comes with a lot of hard work to make it a success and you never know who you might meet along the way. It's even more fun to watch this adventure in life for the characters played by Emma Stone and Ryan Gosling when they are singing and dancing their way to success. Ryan is an up-and-coming jazz player with a dream to open his own club and Emma, is a young actress hoping to make it big. It's a truly fun musical to watch with some fun and catch songs that you might find stuck in your head long after the movie is over.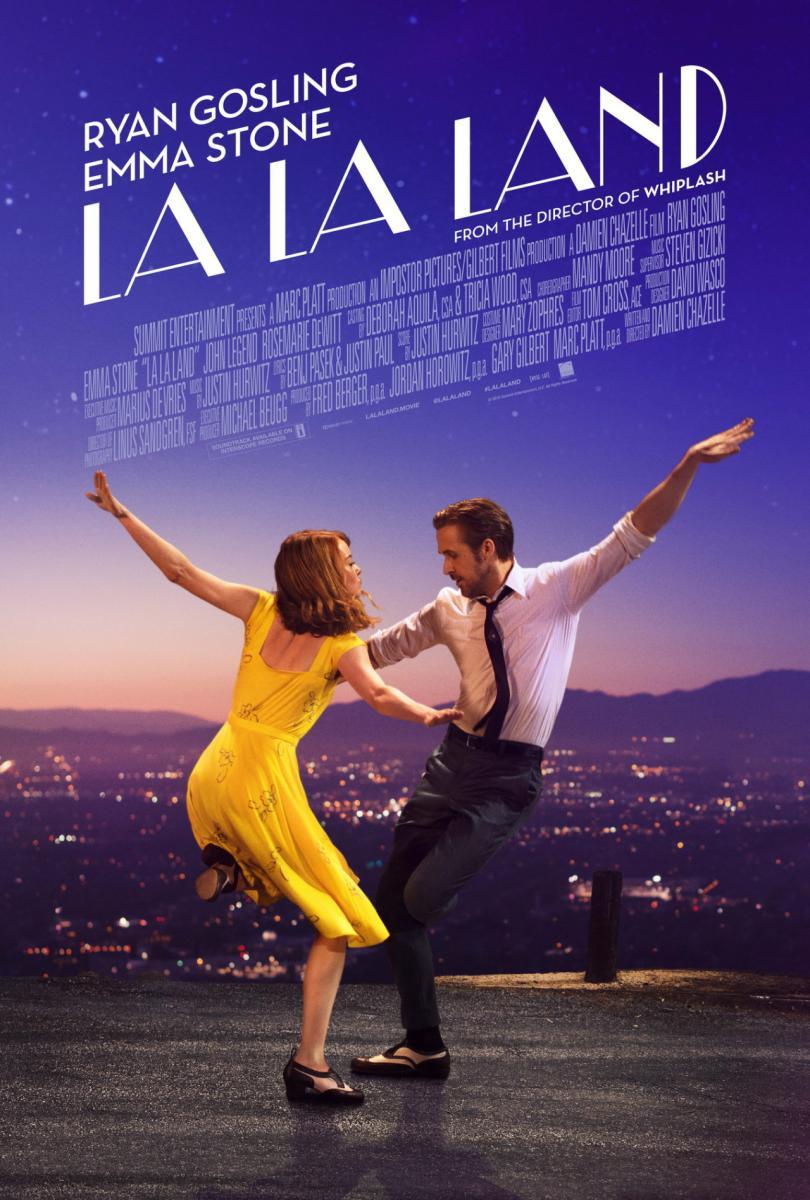 This Means War
This one is for the boys obviously but it is still a funny comedy with love at the center of it. You have two super spys that are also best friends. What they don't know is that they are also dating the same girl. When they find out they are indeed dating the same girl, they decide to be better men, in a way. Their solution to this unexpected problem is to let the girl decide which one of them is the better boyfriend and thus begins a hilarious chain events that escalates to the sky as these two spys compete against each other for the girl.